We Buy Houses in Pacific, WA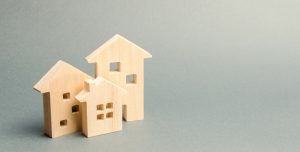 Selling a home is no simple task. It requires finesse, perseverance, and a little elbow grease. All that hard work, however, will allow someone else to take a cut of the profits if you hire a real estate agent. There's another option, though — a more lucrative one. Call We Buy Houses Tacoma. We offer more money and help you sell your house in Pacific in less time!
We Buy Houses, No Matter the Condition They're In
Even an old, ugly home that has likely seen better days is worth good money. We understand the potential in every property. We're not asking you to make repairs or renovations. Those are costly and often not worth your time. We're asking you to call us.
Sell Your House Fast for Cash
You deserve cash for your home. That's how we operate here at We Buy Houses Tacoma. When we buy a house in Pacific, we pay in cash. With that money, you'll be able to buy a larger home, travel the country, invest in a new business, or start a new hobby — whatever you like. The money is yours!
Home-Selling Process in Pacific, WA
The home-selling process in Pacific was built with you in mind. It was meant to be simple and straightforward while offering the most money in the least amount of time. We have accomplished that and more!
Send in your contact and property information.
We'll schedule a meeting with you.
You'll receive our CASH OFFER in under 24 hours.
If you choose to accept, we'll buy your home.
About Pacific, WA
Pacific is often mistaken for a part of Auburn. Locals will eagerly tell you differently. The vibrant community is an inviting place to live and work year-round.
Let us help you sell your house in Pacific faster and for more money. Call We Buy Houses Tacoma at 253-271-5151 today!