We Buy Houses Puyallup WA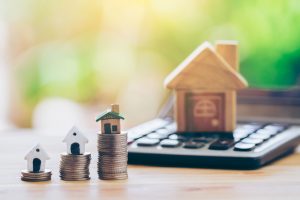 Selling a house in Puyallup, WA, has always been a difficult endeavor. Before, there was really just one path a homeowner could take: find a real estate agent, pay them their fees, and then give them a significant portion of the money received for the sale in the form of a commission. It was expensive and often headache-inducing. Now, you can sell your house yourself, for real money, to We Buy Houses Tacoma!
We Buy Houses – No Matter the Condition
You never need to worry about the condition of your home. Whether your house has recently suffered through fire or water damage, or perhaps simply age and weather, know that we'll buy your house in its current condition. You do not need to complete expensive repairs or renovations. It's a breeze!
Sell Your House Fast for Cash
No matter your goals, you need money to push forward in life. When the time comes to sell your house, why give away a portion of the profits? Instead, take that money and improve your own circumstances. When we offer you cash for your property, the money is yours if you accept!
Home Selling Process in Puyallup
Our comprehensive home selling process in Puyallup is simple and hassle-free. It includes:
Step 1 – Submit our contact form or give us a call!
Step 2 – Agree to our "as is" offer!
Step 3 – Settle on a convenient day for you and collect your money!
We Buy Water and Fire Damaged Houses
Dealing with any sort of property damage can be an overwhelming experience. There are many homeowners throughout the area who find themselves fighting to regain their property after a severe fire or flood. It can happen at any time. For many, the options to deal with the situation include either paying for repairs and restoration or selling the home. The second option is far more likely for many homeowners. The funds just aren't there to pay for extensive repairs.
At We Buy Houses Tacoma, we work with homeowners who are dealing with such situations. If your home was damaged in a flood or fire, give us a call. Despite the extensive damage to your property, we will offer you a reasonable amount for your house. We don't nickel and dime homeowners. We only offer solutions where others would turn you down.
About Puyallup
Puyallup, a city in Pierce County, is just a comfortable 10 miles southeast of Tacoma. With a growing population and central location, Puyallup is perfect for a quick getaway or to raise a family!
Contact our real estate experts to sell your house in Puyallup, WA, by calling 253-271-5151. We Buy Houses Tacoma will make you a cash offer today!
[serviceareareviewcombo city="Puyallup" state="WA" Puyallup="12″ reviewcount="20″ checkincount="30″ apikey="85eb0b89-b046-44c9-a914-3ed4e3b99a8d"]