What is the Process for Selling a House?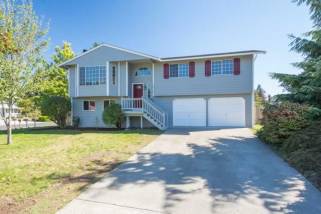 If you have never sold a house, you likely have questions. You have probably heard about how difficult it can be to sell a house, and you certainly remember the hoops you had to jump through to buy the house. Well, you can consider this a crash course in selling a home. These are the major events in the process.
Appraise Your House
This doesn't have to involve a professional appraisal (that usually comes later). You can do some simple market research to see what your house is worth. Keep in mind that a Zestimate alone isn't enough. That's a useful tool that can help you in your research, but it's not a perfect estimate. You want to look at sales data in your area. See what houses in your neighborhood are worth. See what comparable floor plans are worth.
Selling a house hinges on knowing what price it can realistically fetch. This is a major hurdle for most sellers. Helping sellers pick a good asking price is also a chief job of listing agents.
Prepare for the Sale
This is where you do all of those things that make the home more appealing. Clean it with everything you have. Clear the lawn. Wash the windows. Do it all. You might even consider some paint work to cover a few eyesores.
You don't need to renovate the home. Instead, you want to make it as attractive as possible within your budget. Speaking of that budget, none of these changes are going to increase the value of the house. Instead, they're going to make it easier to sell, so don't sink big dollars into preparation.
Once it's nice and pretty, it's time for photos. Hire a professional listing photographer if you can. If not, do some research about listing photos before you grab the camera. Photos do the most work in selling a house. People browse photos online and only visit houses that look good in the photos. If you think about it, you probably do the same thing.
Market the Home
This is both the easiest and hardest step. It's easy in that you list the home, maybe do some open houses, and show it to prospects. It's hard in that this is where most of the waiting happens. Stay patient. If you're getting interested buyers, you're on a good track. If you're getting nothing but crickets, you might want to rethink your asking price.
Closing the Home
This process starts with receiving an offer. You might like it. You might counter. When you get an offer you want to accept, you'll open escrow. This is where you go through the paperwork. You'll go through title policy and get a professional inspection (and possibly a professional appraisal). You'll go through sale disclosures and negotiate contingencies (things the buyer wants you to do before they give you money — usually repair stuff). Finally, when all of that is settled, you sign the title and documents, close escrow, and hand over the keys. The time from when you get an offer you like to the moment you hand over keys usually takes a couple of months. IF you're lucky, it can be done in three to four weeks, but that is quite uncommon.
Skip the Hassle
On the other hand, you can sell a house for cash. The only effort required on your part is filling out a contact form. We Buy Houses Memphis will handle paperwork, appraisal, and everything else. You can go from contacting us to closing the deal in as little as two weeks. Plus, you'll get cash for your trouble. If that sounds enticing, contact us today. You can fill out the form, and there are no commitments necessary.